Welcome
to
Reception
Class
What are Reception learning about
this half term?
Here is just some of the amazing learning the reception children did at home and at school during lockdown. What fabulous Ferney Lee learners you all are!
Please keep checking our Twitter feed @ferneyleeschool and your child's Seesaw account for the most recent updates about your child's learning and what we are up to in school.
Our previous learning this year:
Reception Yearly Overview
Have a look at our topics for each half term.
Autumn 1: We will begin the school year by settling in, getting to know our class community and form positive relationships with each ther. Following the unusual circumstances during the past year, we will use our schools 'recovery curriculum' to build friendships, independence, kindness, and understanding. We will use the books Ruby's Worry by Tom Percival and We are Here by Oliver Jeffers to help us.
Our topic 'Do you want to be friends?' will explore friendship, being kind and working together. We will learn our school routines and expectations, and show just how wonderful each of us can be!
Autumn 2: moving into autumn and toward winter we will start to focus on the changing seasons, and ask questions based on our topic title "Why do squirrels hide their nuts?". We will find out about seasonal changes in the natural world during autumn and winter; focus on the changes in weather day by day, and increase our vocabulary related to seasons and the weather.
We will wonder why hedgehogs hibernate to understand more about hibernation and ask why animals and humans migrate to different places around the world. We will relate this to our own families histories in relation to place. We will also look at Autumn food by having a go at pumpkin carving and making soups, we will plant some seeds and bulbs in preparation for spring, and go on some woodland walks in our forest school as well as local woods in Todmorden (parent volunteers welcome!).

Spring 1: As the season changes from winter to spring, we will ask questions and explore similarities and differences that we can notice in the local environment, through the topic: " Why do ladybirds have spots?". We will look at how plants, animals, and humans, change and grow over time. In maths we will have an exciting time comparing our own heights and shoe sizes! We will carefully observe patterns and colours in the natural world. We will read the story 'what the ladybird heard' and think about the sequence of stories, and rhyming w ords, and have a go of writing our own verison.
Spring 2: Do cows drink milk?' will be our topic this half term. We will epxlore life on the farm, including a visit to a local farm where the children can observe the different animals that live there and discover which crops are grown. We will find out about the different types of machine that help farmers to do their work and watch them moving and give the children time to notice the sights, sounds and smells of the farm.we will use this as a basis for play back in the classroom, and 'farm' our gardening area inlcuding looking at our seeds, bulbs and pplanst to see how they have changed and grown this half term.
Summer 1: this half term we will wonder about 'All the places we can go'. Zoom up to space, and beyond….., explore different places,landscapes, environments and people, all around the world, and think about where we would like to travel to and how we would get there. We will design and create our own vehicles, use and create maps and write about our imagined adventures in lands far and wide! We will also think about how we get around locally by going on local walks, and look at buses, trains, bikes and boats whilst making sure we know how to stay safe on roads and the pavement.
Summer 2: Our final half term in reception, and we will begin thinking about the transition to year one! We will look back on all our learning this year, reflecting on how our knowledge and understanding, as well as our friendships, have grown.
To bring our years learning to a close, we will use the topic 'What can you see in summer?' to think about how the season of summer differs from the other seasons of the year. We will use sunny days to understand shadows, extend our water play and again use the wild garden and forest school to see, taste and smell all things summer!If we are lucky, we will able to watch as caterpillars turn to butterflies and release them before the school year finishes in July.
Any questions, ideas or eager to help us in class or on trips out? Please do speak to us! Thank you , Mrs Sturges
Here is the
Reception Class booklet
should you need any of the information
within it over the course of the year.
Meet the staff...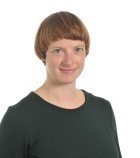 Mrs Sturges (class teacher)
Mrs Morrison (support assistant)
Ferney Lee Road, Todmorden,
Lancs, OL14 5NR
01706 254848
admin@ferneylee.calderdale.sch.uk