At Ferney Lee Primary School the health, safety and well-being of every child is our top priority. We expect all staff, governors and volunteers to share this commitment to safeguarding our pupils.
We have a number of policies and procedures in place that contribute to our safeguarding commitment. The school ensures that all policies are cross-referenced and reviewed annually. All staff are trained to a level appropriate to their safeguarding responsibilities. The training is monitored, and comprehensive records are kept by the DSL.
Our Child Protection Policy and Safeguarding Policy can be viewed here.
Child protection procedures-2020-2021
School Closure Risk Assessment
January - Updated COVID 19 Safeguarding/Child Protection Policy
Safeguarding team
Our Headteacher is Kelly Williams.
Our Designated Safeguarding Lead is Meggie Whittem.
Our Deputy Designated Safeguarding Leads are Natalie McDaid and Anne Dobson.
The Designated Person for Looked After Children (LAC) is Mary Haymer.
The Governor with responsibility for safeguarding in our school is Liz Upton.
If you are concerned about the safety of a child, you can email Meggie Whittem at meggie.whittem@ferneylee.calderdale.sch.uk
Useful Support Contact Numbers
Click on the leaflet for Emotional Health and Wellbeing Service Offer
for Children and Young People in Calderdale
Women's Domestic Violence 0808 2000 247
Men's Domestic Violence 0808 801 0327
NSPCC 24hr free phone 0808 800 5000
Childline 0800 1111
Police (if not urgent) 101
Women's Refuge 0845 155 1485
Social Services 01422 393336
Multi-Agency Screening Team (MAST) 01422 393336
EmailMASTadmin@calderdale.gov.uk
Websitehttps://www.calderdale.gov.uk/.../child-protection-page
Children's Mental Health Week 2021
For staff, parents and young people:

find useful tools, apps and websites in our comprehensive list of

mental health resources

including support for young people who feel particularly overwhelmed by the pandemic.
For teachers:

The charity,

Education Support Partnership, offers advice and counselling to help you look after yourself and your staff. Visit their website for information on keeping a good work-life balance and dealing with stress, anxiety and depression. They also offer a free 24/7 helpline for staff: 08000 562 561.
For pupils:

a

new module has been added to the RSHE curriculum

for primary and secondary schools, specifically designed to focus on mental health for children and young people.
Educating Mental Health: Mind's inquiry into mental health
Take part in Mind's short online survey into mental health in secondary schools to share your experience of working with children and young people throughout secondary school – from year 7 to 11, plus sixth form.
And in case you missed it…
COVID19 Support and Updates
The Home Office has published guidance for parents and carers to keep children safe online. See the link provided below:
www.gov.uk/government/publications/coronavirus-covid-19-keeping-children-safeonline/coronavirus-covid-19-support-for-parents-and-carers-to-keep-children-safe-online
Digital safety during COVID-19.pdf
Thinkuknow has also created a parents help sheet - Keeping your child safe online while they are off school. See link below
Thinkuknow - Primary school parents help sheet
Calderdale Children Safeguarding Partnership has published a resource pack for children, adults, professionals & carers for Safeguarding Risks during COVID-19. Please see the link below.
Resources for children
50 humanitarian organisations, including the World Health Organisation (WHO) and the United Nations High Commissioner for Refugees (UNHCR) have produced a children's' storybook to help children aged 6-11 cope with coronavirus. The book is available to download free (or for a donation) online and as an audio book and is currently available in 14 languages, with over 20 more planned.
https://www.unhcr.org/news/press/2020/4/5e8ecdba4/childrens-storybook-released-help-children-youngpeople-cope-covid-19.html
The children's commissioner has also provided information for children: A children's guide to coronavirus. Childline has information at: https://www.childline.org.uk/info-advice/your-feelings/anxiety-stresspanic/worries-about-the-world/coronavirus/
Top 10 tips for looking after your mental health and wellbeing during the COVID-19 pandemic covid-ten-tips
NSPCC/O2 Parents'Workshop
To learn more about preventing abuse, please visit: www.nspcc.org.uk
To learn more about keeping your child safe online, please visit: www.nspcc.org.uk/preventing-abuse/keeping-children-safe/online-safety/
Net Aware helps our families have a better understanding about the online world. Whether you're unsure about a certain website, app or game that your child might be accessing, this useful website provides you with all of the safety information you need to know... click HERE now.
The internet is a fantastic resource when used safely and we actively encourage our children to use it. By following this link, you can learn more about the different ways you can stay in control and manage the settings on your child's electrical devices:
www.o2.co.uk/help/nspcc/child-protection
Having open conversations with your child about the online world is crucial. The Share Aware website has some useful video clips and suggestions that you may find useful to ensure the whole family is kept safe:
www.nspcc.org.uk/preventing-abuse/keeping-children-safe/share-aware/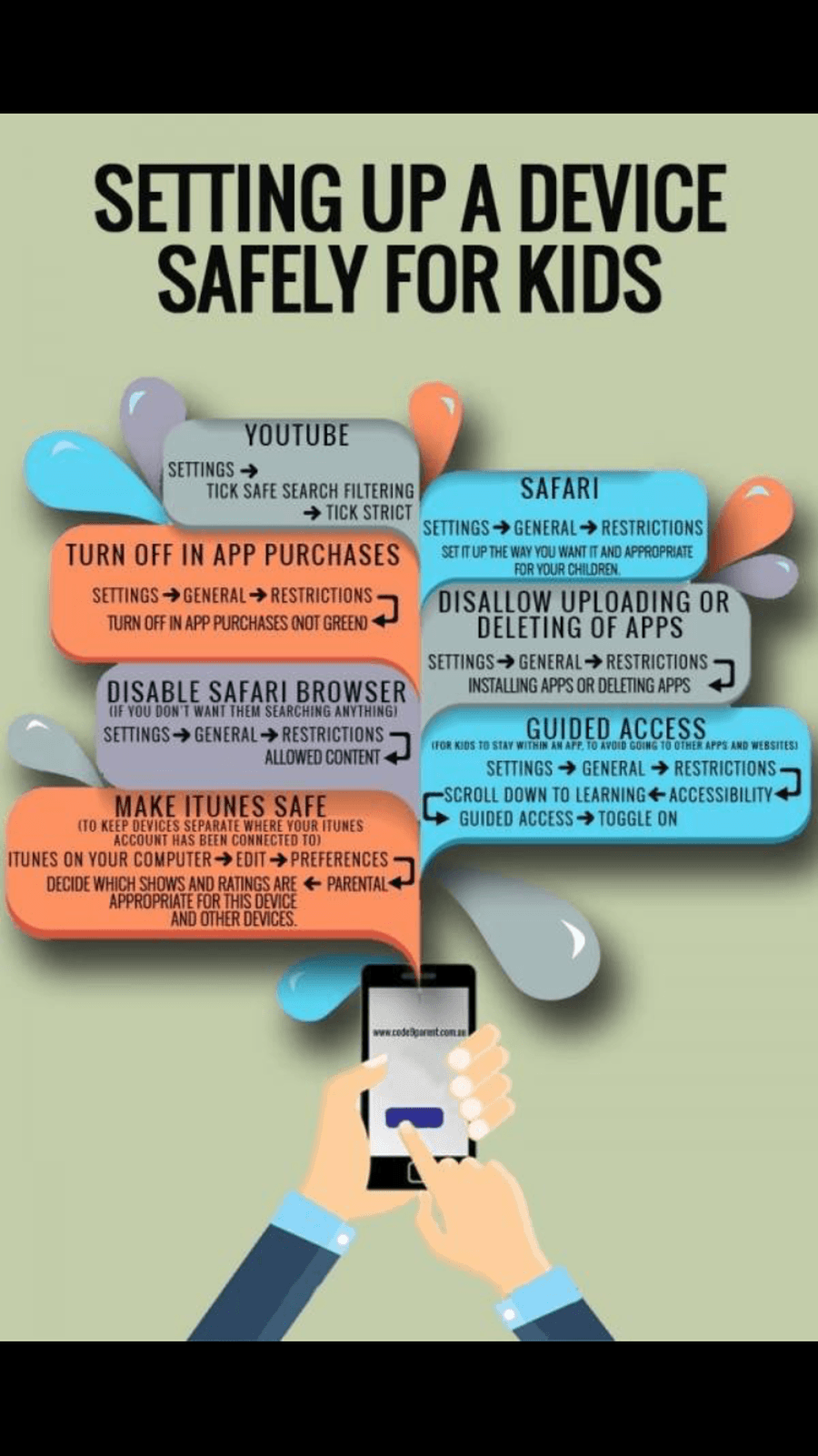 Ferney Lee Road, Todmorden,
Lancs, OL14 5NR
01706 254848
admin@ferneylee.calderdale.sch.uk