The Den
Counselling Service
Support for emotional and mental well-being
At Ferney Lee, we recognise that the emotional wellbeing of children can have a direct impact on both behaviour and academic attainment and that getting early support for children who are struggling is not always easy to find. This is why we have an onsite counselling service - The Den – which runs Mondays to Wednesdays in a dedicated play therapy room.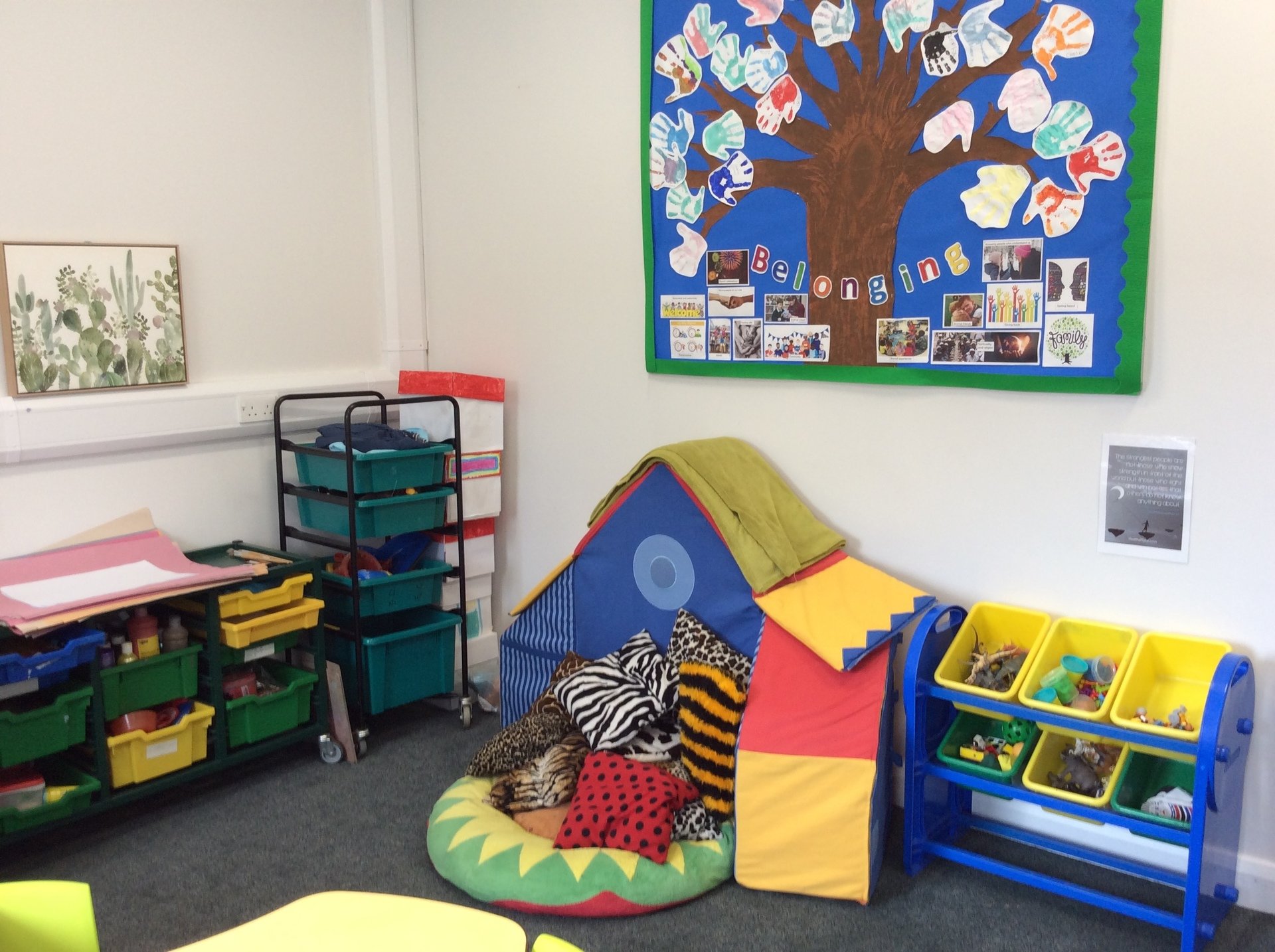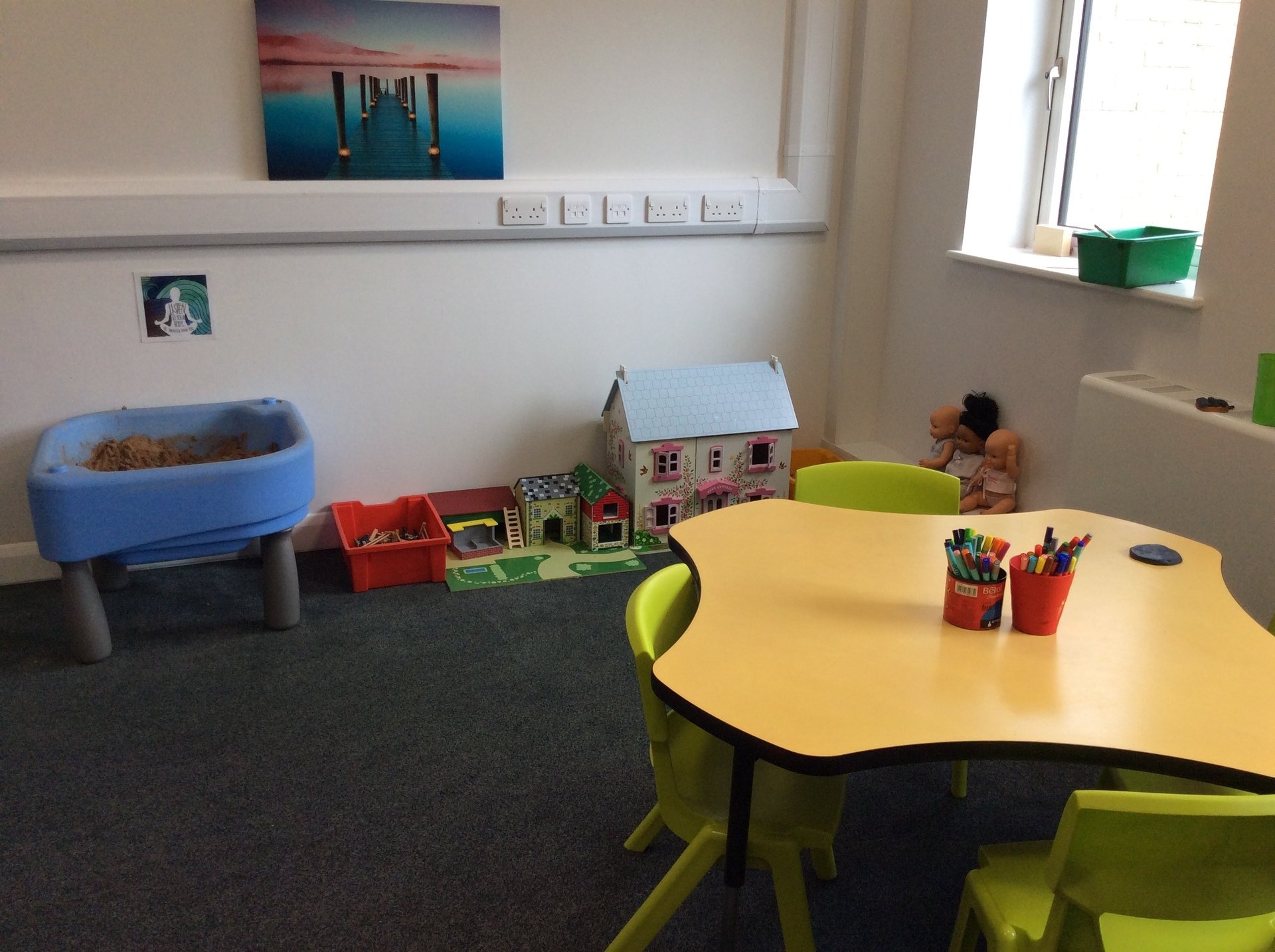 Esther is our resident counsellor, working with individuals and small groups. Children who come to The Den, are given time-tabled weekly space to explore their worries and concerns through talking, play and creative expression (drawing, painting, clay, etc). Our monitoring reflects that counselling has a positive impact on children's self-esteem, behaviour, emotional regulation and outlook, helping them develop resiliency and coping skills for life.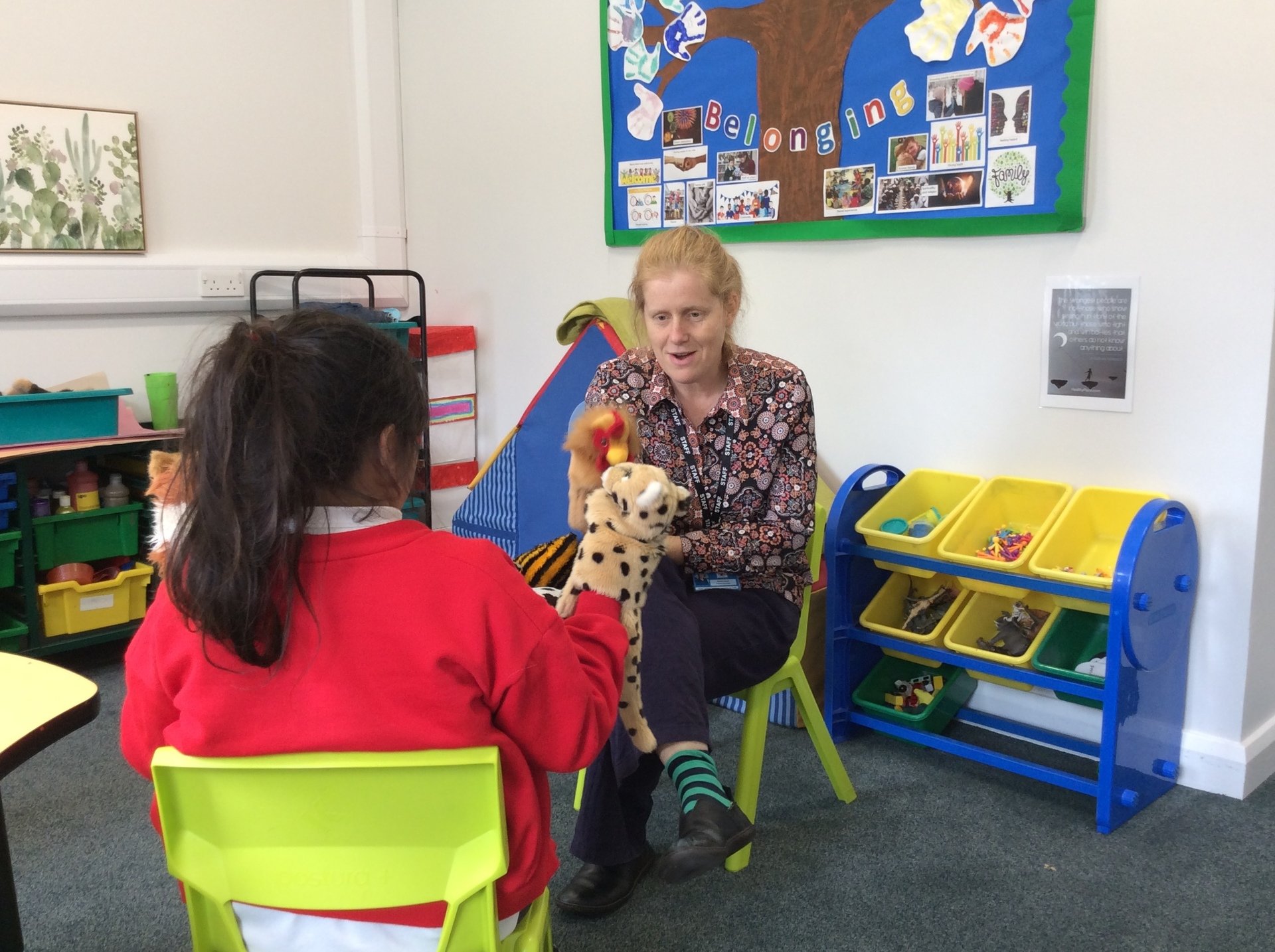 Parents, teachers or children themselves can make referrals for any number of reasons from helping someone settle after changing schools to family bereavement. Esther works with staff teams holding a reflective space where the emotional needs of children are kept in mind and different behaviour strategies can be explored if traditional ones aren't working.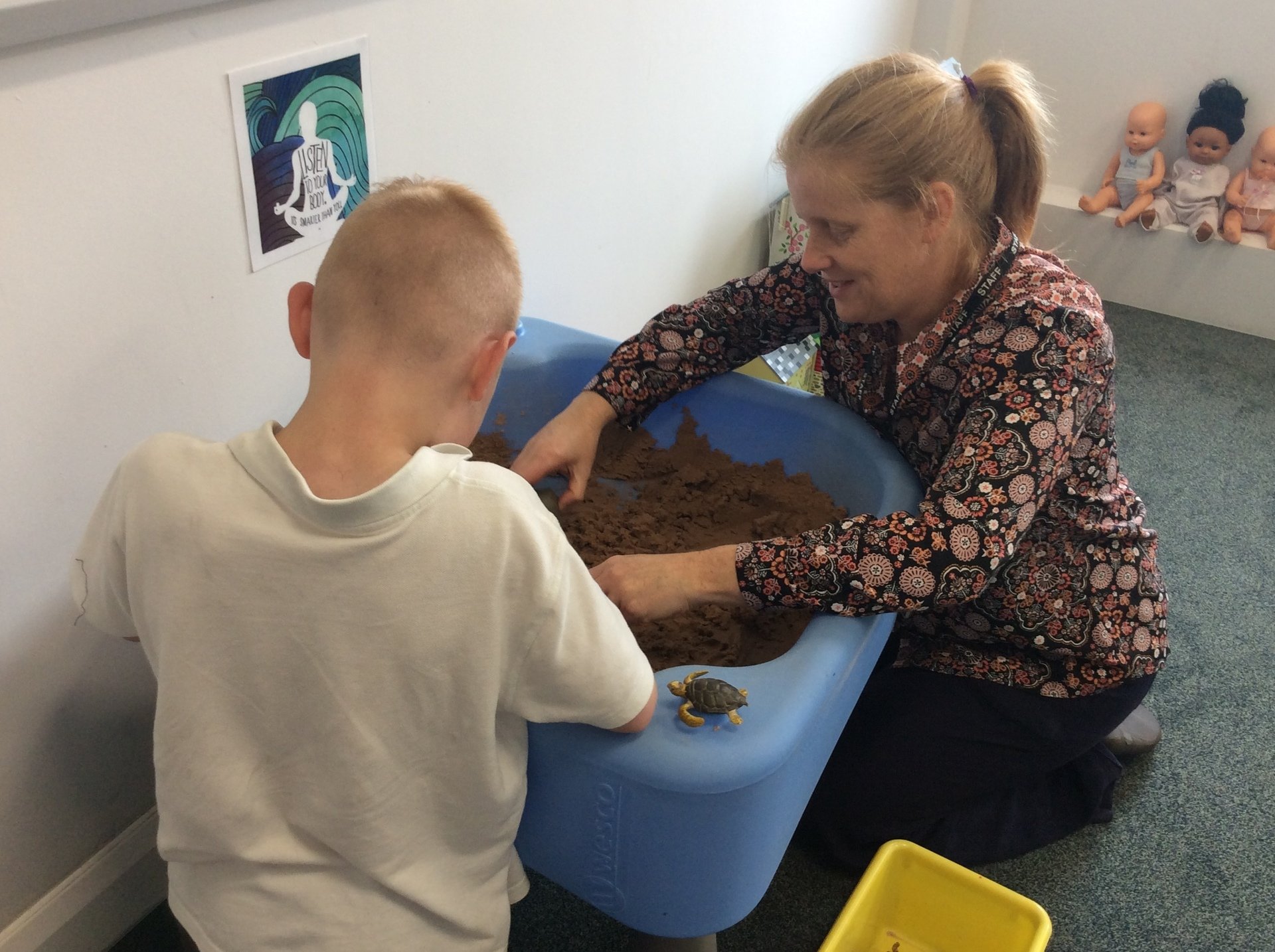 Drop-in sessions
There is also a lunchtime drop-in called Safespace where any child can come and talk about anything – they just fill out a slip, post it in the post box and wait for an appointment (usually the next day). Pupils at Ferney Lee know there is always and adult in school who they can talk to if they are worried or upset about anything, and of course to share their excitement with too!
Parental support
As well as working with children and teachers, Esther also holds a weekly drop-in for parents to come and share their concerns or ask for help with particular issues. Parenting is one of the most important jobs there is and it can also be one of the hardest which is why we understand the value of non-judgemental support. If there is anything you want to come and talk through, Esther is available between 8.45 and 10 on Monday mornings – come in via reception.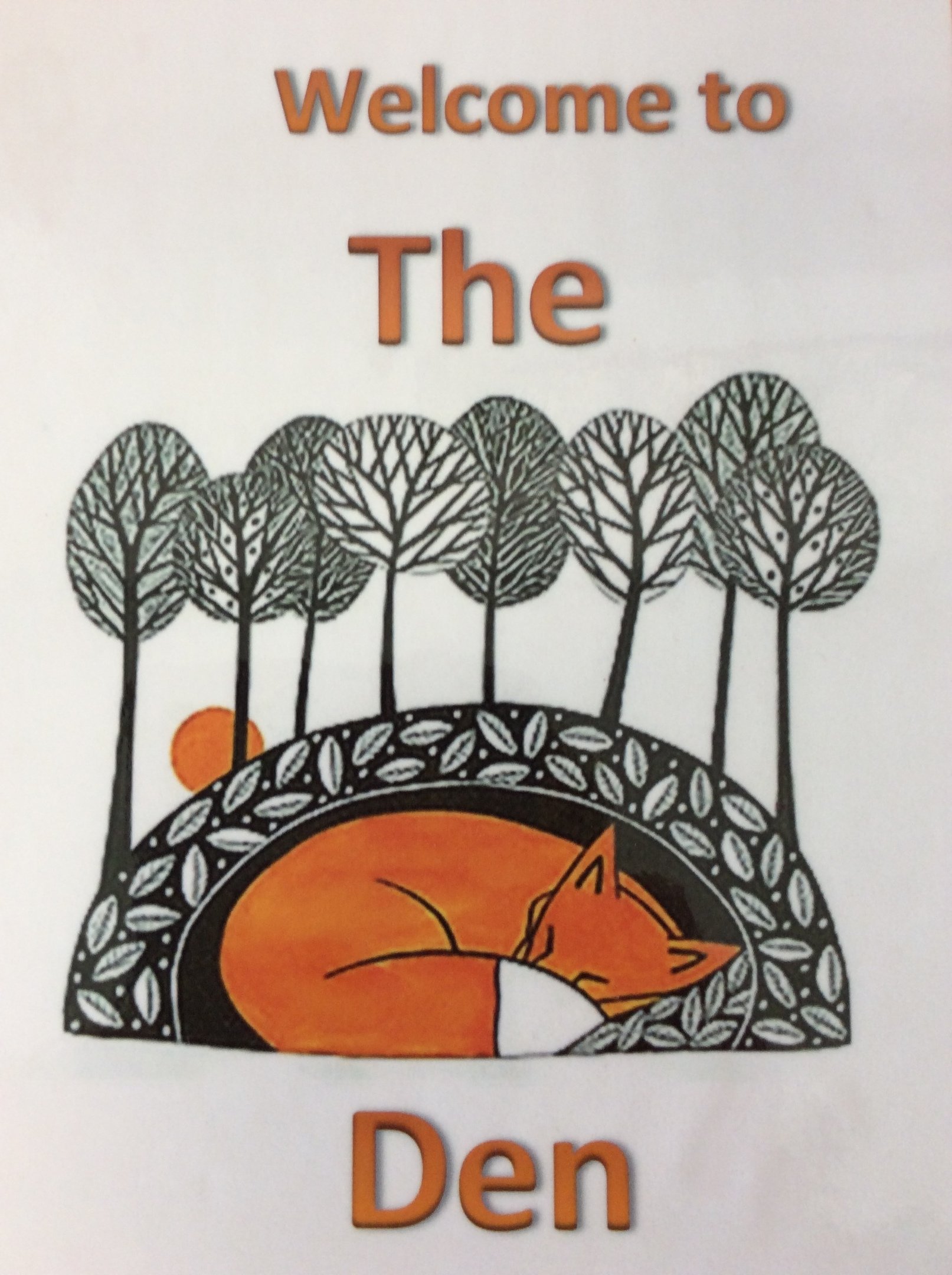 "Sessions at The Den helped me feel closer to my dad and I'm not worrying so much as I did before I came"
Year 6 pupil
"It's been great to have a space to discuss the stresses of parenting freely in a safe and confidential space."
Parent who attended a parent support group
"I like coming to SafeSpace at lunchtime because it's really fun and I can talk about my worries." Year 2 pupil
"Coming to The Den relieves a lot of stress for you and your family when you're going through big changes."
Year 6 pupil
"Coming to The Den helped me realise that it's good to talk about your feelings, that it can help you feel less sad and alone because other people understand."
Year 4 pupil
Ferney Lee Road, Todmorden,
Lancs, OL14 5NR
01706 254848
admin@ferneylee.calderdale.sch.uk