Year 1
Here is our Welcome Booklet explaining what to expect in Year 1...
Year 1 Overview

Autumn 1 Watch out everyone... the dinosaurs will be on the prowl in September! They're rampaging across the dusty earth, swishing their enormous tails and baring their fearsome teeth. Let's explore the Dinosaur Planet! We'll imagine we're palaeontologists and we'll be digging deep to discover dazzling dinosaur facts. We'll create some fact files of our very own along with some non-chronological reports following on from a dinosaur visiting Ferney Lee! We will learn all about Mary Anning, an amazing woman who discovered many dinosaur fossils and became very well-known in her time. We will go on some adventures around the globe to find out which continents and seas our dinosaurs were found and in Science we will continue learning about different types of animals which we can use to help us understand how dinosaurs lived. The maths focus this half term will be sorting, grouping and comparing objects and place value.
KERPOW! Autumn 2 is all about superheroes! We will make our very own superhero masks to wear whilst we save the world (sipping on our very own superhero smoothies!) We'll design, create and draw our own comics all about our adventures! We'll delve into the lives of ordinary people who have become real-life heroes and achieved great things. We'll have discussions all about positive and poor choices, keeping safe on and offline and making a positive contribution.
Our Spring 1 topic, Moon Zoom - will start with a CRASH! A UFO has crash-landed in our playground! We will find out who might have landed by exploring the craft and investigating scattered scientific materials and specimens. We'll help our alien visitors to settle into life on earth by making posters about all the things they'll need to know. After learning about some famous astronauts we'll have a go at being astronauts ourselves by making some space jet packs to zoom off into space! We will learn all about the names of our planets and make some models of the solar system. We'll travel the world looking through the eyes of a satellite. We'll think about our own aspirations and dreams and reach for the stars!
In Spring 2 we'll head to the Enchanted Woodland where the wild animals live. What will we find? Beneath the leaves are tiny footprints… animal or elf? We will decide! We'll be learning all about plants in Science and will use our knowledge in our explorations. Are the trees and plants deciduous or evergreen? We'll be building dens and making homes for tiny woodland fairies or elves! Then let's party down in the woods with Mr Fox and all his woodland friends. We'll make a map so we don't get lost, maybe we'll leave a trail so we know how to get back to class! We'll be using natural materials to make artwork and learning all about how we can care for our environment in PSHE.
Our Summer 1 topic is Rio de Vida and we'll be having our very own class carnival! We'll make and decorate our own shakers to keep the rhythm going as well as creating and making our own head dresses or masks for the parade! We will meet many magical creatures from Brazil's myths and legends and learn all about the amazon rainforest. We'll be looking more closely at seasonal change and the similarities and differences between Brazil and the UK. In PSHE we will focus on understanding differences and in Maths we will be developing our skills in multiplication, division and fractions.
During our final half term Summer 2 we will be reflecting on who we are and our memories of our time in Year 1. We will start the term by having a teddy bears picnic, to make some more fun memories together! We will draw and paint family portraits and complete some fieldwork in our local area, linking this to memories we have of growing up in Todmorden. In RE we will discuss celebrations such as birthdays, and weddings. We will learn how to write character descriptions and diary entries. In Art and D.T. we will be making a special memory box to put away items that hold special memories for us.
What are Year 1 learning about this half term?
Incase you missed it - here is our transition video welcoming our new Year 1 class in September...
Meet the staff...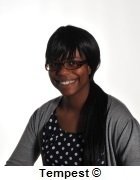 Miss Jaffat - Class Teacher
(Monday - Wednesday)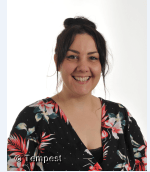 Mrs Casey - Class Teacher
(Thursday - Friday)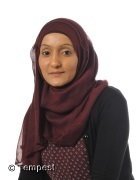 Miss S Bano
Support Assistant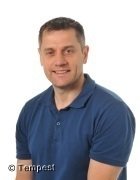 Mr P Halliwell
Support Assistant
Ferney Lee Road, Todmorden,
Lancs, OL14 5NR
01706 254848
admin@ferneylee.calderdale.sch.uk