SEND and Inclusion
Helping everyone to succeed...
Ferney Lee is very proud of its reputation for inclusion and
celebrating diversity in our community. Our SENCO,
Emily Blanchard, has a PG Cert. in Special Educational Co-ordination.
She can be contacted on the main school
number 01706 254848.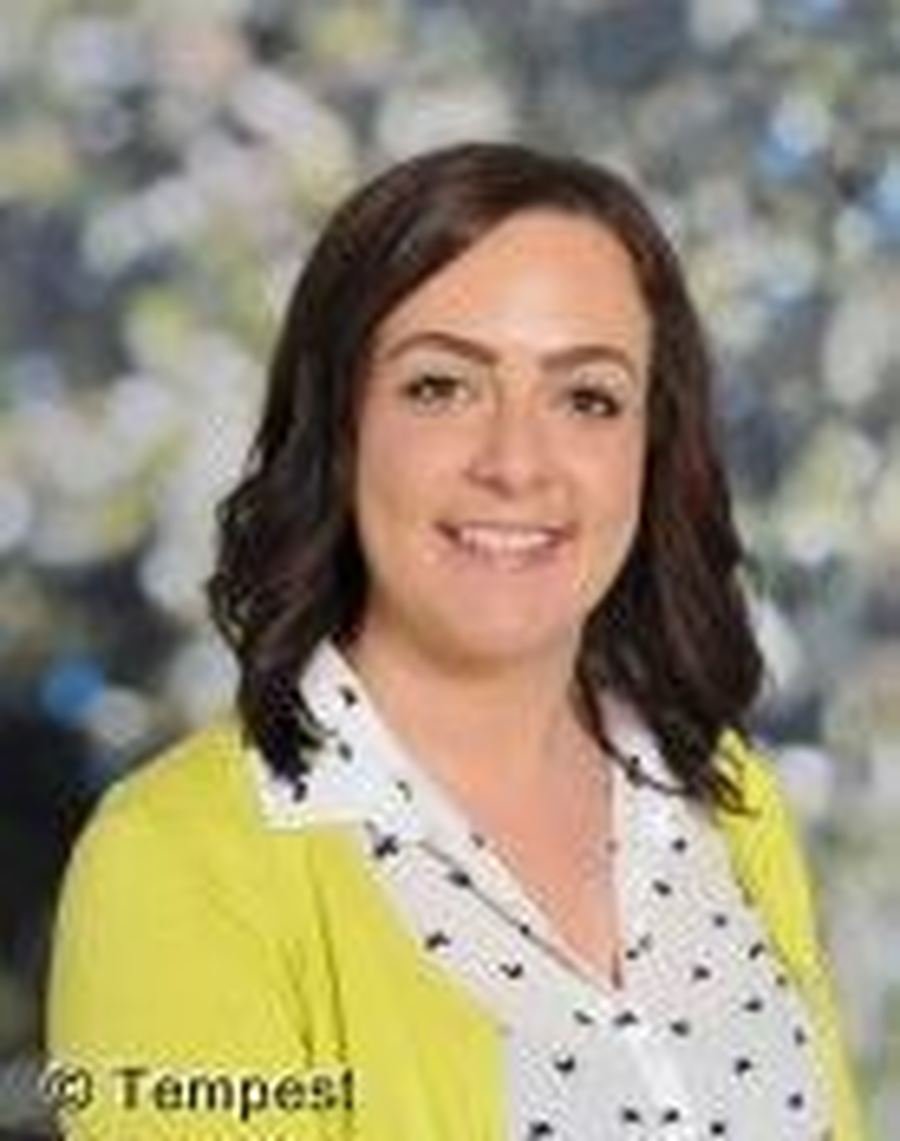 Well-being support for families
As we continue to find our way through this challenging and worrying time in our lives, I wanted to provide a few helpful links and resources to help both parents and children. If you are concerned about the needs of your child or how we are supporting them, please feel free to email me on emily.blanchard@ferneylee.calderdale.sch.uk.
Parents
Please read the document below released by the local authority in January 2021
Calderdale Council Guidance for young people, and parents/carers of children with SEND in mainstream schools
Parents and carers in Calderdale have asked for advice, support and signposting to emotional health and wellbeing resources for their children. In response to this, Calderdale Open Minds Partnership have produced a number of clear and accessible leaflets around some key issues to help parents support their children with getting back to their school routine and alleviate any feelings of frustration, worry and uncertainty. These leaflets were created in partnership with mental health professionals, local parents/carers and commissioners. The leaflets can be found using the links below:
Frustrated, cross or angry leaflet.pdf
Stressed worried or uncertain leaflet.pdf
For futher information from Open Minds, please visit their website at
http://www.openmindscalderdale.org.uk/emotional-health-support-parents/
Other helpful websites for parents:
Psychology Tools have put together this free guide to help you to manage your worry and anxiety in these uncertain times:
Living with worry and anxiety amidst global uncertainty
Place2Be have written a guide to helping parents answer questions from their children and to support family wellbeing:
https://www.place2be.org.uk/about-us/news-and-blogs/2020/march/coronavirus-information-for-children/
Young Minds have a page all about talking to your child about Coronavirus and 10 tips from their Parents Helpline to support family wellbeing:
https://youngminds.org.uk/blog/talking-to-your-child-about-coronavirus/
Noah's Ark
Noah's Ark Centre would like to utilise their skilled professional staff team in supporting parents/carers and school staff during these uncertain and emotionally confusing times and they are offering two new services to support parents/carers and school professionals.
Phone support available for parents/carers and for staff working in schools Monday – Friday between 10am and 4pm – starting Monday 27th April 2020
Parents/carers and schools' staff will be able to request a call back from a member of the Noah's Ark Centre staff team by sending their details to one of the email addresses below and requesting a call back. The aim of this phone support is so that parents/carers and school staff can offload their worries and concerns and talk about their relationships with and support of their children and young people. Primary schools email: pri.sch.cal.support@noahsarkcentre.org.uk
Children
Taking time out with Time Out!
Healthy Minds' Time Out project is encouraging children and young people of all ages to check out the website www.timeoutcalderdale.co.uk for daily activities and tips to stay well through these unprecedented times. Instead of linking to a raft of resources, they're highlighting one idea a day and encouraging young people to get involved and post photos or feedback relating to that activity.
In addition they're running regular blogs written by young people, who share their highs and lows and how they've been finding life without school. Time Out would love to hear from as many young people as possible, so please let your children and young people know about the opportunity and ask them to check out the website. Blogs can be named or anonymous, and anything up to around 500 words in length. For more information, please contact timeout@healthymindscalderdale.co.uk
The following are all apps recommended by gov.uk:
Brain Parade
Website: http://www.brainparade.com/products/see-touch-learn-free/
Description: a visual instruction app, including flash cards and picture-choosing games, for children with autism and special needs.
HelpKidzLearn
Website: https://www.helpkidzlearn.com/
Description: a collection of games and resources designed for a range of educational needs and stages. It includes provision for school closure.
Sensory App House Ltd
Website: https://www.sensoryapphouse.com/
Description: a range of apps are available for pupils with Profound and Multiple Learning Difficulties (PMLD) or Severe Learning Difficulties (SLD). All are interactive and many do not require significant coordination abilities.
Visual2Go
Website: https://www.visuals2go.com/
Description: an all-in-one app created to support people with communication and learning difficulties. For verbal and non-verbal learners.
Meeting our Children's Needs
At Ferney Lee we provide learning which meets the needs of every child. Like most schools we have a number of pupils who have additional educational needs.
Children with additional or special educational needs may need extra help and support from us and we have a dedicated learning mentor, counsellor and teaching assistants who, alongside class teachers, will provide support for these children.
To ensure that children's individual needs are met and the necessary support is given, we liaise with a range of outside agencies in order to get support and guidance wherever needed. The following documents provide further information about SEND here at Ferney Lee:
SEND Interventions
In order to support the children on our SEND register, Ferney Lee provides a wide range of additional interventions and strategies to help our pupils with their difficulties. Below are just some of these interventions, broken down into the 4 areas of need:
Cognition and Learning
Read Write Inc. – Scheme developed by Ruth Miskin. Half hour daily phonics sessions teach children to read accurately and fluently with good comprehension. They learn to form each letter, spell correctly, and compose their ideas step-by-step.
Black Sheep - Intervention which uses worksheets, pictures and cue cards to develop children's speech and language. For children with Developmental Language Disorder (DLD) and speech, language & communication needs (SLCN),
Number box – The Number Box is a multi-sensory teaching programme and maths resource. It is designed for those children who struggle with maths for one of several reasons.
Tables Table Rockstars – Times table programme which can be used as extra practice in home and at school.
Nessy Reading and Writing – Nessy programs are designed to help students of all abilities learn to read, write, spell and type, especially those who learn differently.
Precision Teaching - programme to meet the needs of an individual child who is experiencing difficulty with acquiring or maintaining some skills. It has an inbuilt monitoring function and is basically a means of evaluating the effectiveness of what is being taught.
Communication and Interaction
Word Wizard – SALT resource used for key topic vocabulary.
SULP (Social Use of Language Programme) - A cohesive framework developed by Dr Wendy Rinaldi (Doctorate in Educational Psychology and Special Needs) used to enhance personal, emotional and social development from a communication and thinking skills perspective.
Lego Therapy - LEGO® based therapy is a social development programme which helps children and young people with autism spectrum disorders and related social communication difficulties, such as Asperger's Syndrome. The programme is based on the highly structured, systematic and predictable nature of LEGO play which makes it appealing to children with social communication difficulties who are particularly attracted to systems.
Social Stories - A tool to help individuals on the autism spectrum or children with autistic tendencies better understand the nuances of interpersonal communication so that they can interact in an effective and appropriate manner.
Sensory and/or Physical
Fine Motor Skills - Fine motor skills involve the use of the smaller muscle of the hands, such as when doing up buttons, opening lunch boxes or using pencils or scissors. Fine motor skill efficiency significantly influences the quality of the task outcome as well as the speed of task performance. Efficient fine motor skills require a number of independent skills to occur simultaneously to appropriately manipulate the object or perform the task. Children will be provided with a variety of different activities to develop and practice these skills.
Gross Motor Skills - Each session begins with some warm up exercises to improve the children's balance, co-ordination, bi-lateral integration and spatial awareness. A range of equipment is used during the sessions that have been approved and recommended by physiotherapists and occupational therapists.
Social, Emotional and Mental Health
Circle of Friends - A Circle of Friends is a group of pupils who have been brought together to support a student who is in danger of feeling isolated or left out. Circle of Friends is an approach to enhancing the inclusion, in a mainstream setting, of any young person who is experiencing difficulties in school because of a disability, personal crisis or because of their challenging behaviour towards others.
Self Help and Independence
Life Skills
At Ferney Lee we also offer a 'Life Skills' intervention for some of our SEND children where they have access to a range of different skills and activities in order to develop social, physical, communication and emotional skills. Activities in this intervention include cooking sessions, bus trips, road safety, water safety, shopping trips, and lots more.
Class Teachers are very skilled at meeting most needs within their classroom provision.
The link below gives you further information on how different needs are met at our school.
If you have any questions please do come and speak to your child's teacher, or to Miss Blanchard.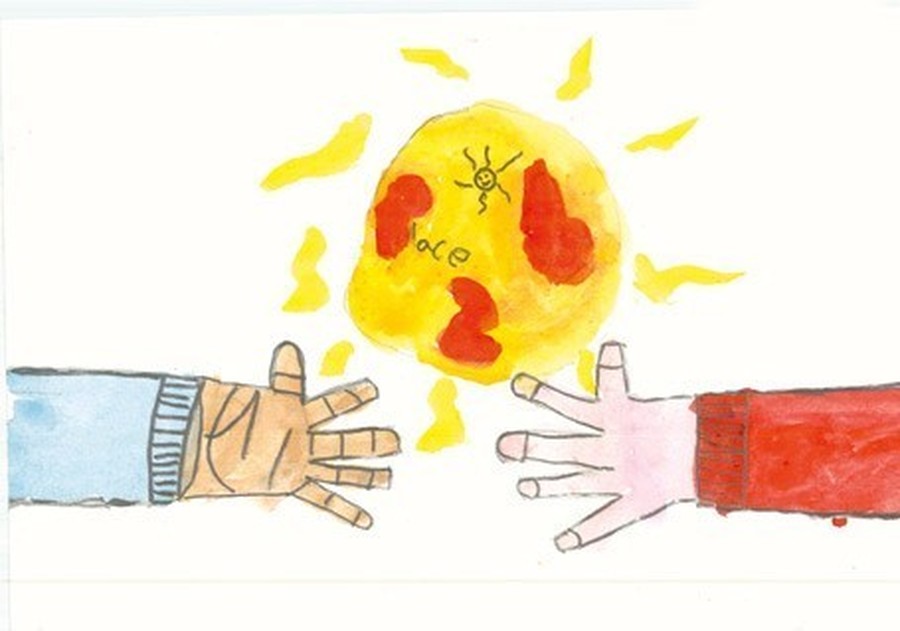 Ferney Lee Road, Todmorden,
Lancs, OL14 5NR
01706 254848
admin@ferneylee.calderdale.sch.uk