Year 3
Welcome to Year 3
Watch our transition video to welcome our new Year 3 class in September...
Here is our Welcome Booklet explaining what Year 3 will be like in September...
Find out what your child is learning this half term in Year 3
Curriculum Overview
Autumn term
Year 3 will kick start the term learning about volcanoes, rocks and natural disasters in our first topic 'Tremors'. We will be exploring our local environment to research different types of rocks and their uses. We will use maps and google earth to locate the 'ring of fire' and find out what makes a volcano erupt? We will also work in teams to create our own volcanoes testing different methods of eruptions. In English, we will be linking our Tremors topic to the text 'Escape from Pompeii', we will be researching the eruption of Mount Vesuvius and the impact that it had upon Pompeii and its residents. We will create setting descriptions, diary entries and news reports.
Our second topic in the Autumn term is Gods and Mortals. We will delve into a world full of fantastical mythical creatures and legendary heroes. We will also explore the terrains of modern and ancient Greece, wherein pure blue skies the sun scorches waxen wings and melts the fortunes of Icarus and Daedalus. We will also develop our knowledge of the ancient Greeks learning about how and when the ancient Greek civilisation flourished, and understand their cultures armies and heroes. Our English text Orchard Greek Myths will link to our topic focus. This term we will learn different myths and legends by heart and write character profiles and descriptions.
Meet the staff...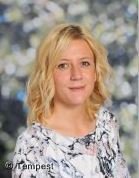 Mrs Whittem (class teacher)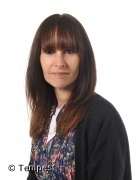 Miss Rachel (teaching assistant)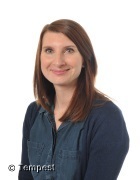 Mrs M Horne (support assistant)
Ferney Lee Road, Todmorden,
Lancs, OL14 5NR
01706 254848
admin@ferneylee.calderdale.sch.uk