Year 5 overview
In Autumn Term 1 we will be studying changes over time in our local community in our topic 'Time Traveller'. We will then be carrying out fieldwork in the local area and creating our own routes on a map to follow. Our English work will be based on 'Tom's Midnight Garden', we will be writing adventure stories travelling back in time and meeting some familiar faces. Autumn 2 will see us visiting Bramall Hall to live as Tudors for the day - will we get to experience life upstairs or downstairs as part of the staff? We will then find out about the Tudor dynasty, Henry VIII's marriages life and legacy in our topic 'Off with Her Head!'. we will be looking for evidence that the Tudors influenced lives in Todmorden. We will also be studying the works of William Shakespeare in our English lessons. To end the term we will be inviting parents into school to watch our class assembly and join in with a range of festive Tudor activities.
Spring term will see us shooting off into Space, developing our knowledge of the solar system, learning about the planets, moon and significant individuals such as Galileo and Newton. We will then change our focus to our own planet and the environmental issues that are visible on satellite images form Space. We will be visiting Spaceport to explore the wonders of the skies from their observatory. Spring 2 we will be off on a magical journey to Alchemy Island. We will be mastering the ancient art of alchemy and exploring the mysterious properties of the landscape on this island. We will be creating video games based on the places we see and composing our own soundtracks to accompany these.
Summer term we will be travelling back 5000 years to the time of the Ancient Egyptians, finding out about it's fertile river banks and learning more about Egypt and its fascinating culture. We will be unraveling the secrets of the ancient tombs, finding out about the mighty pharaohs and finally learning to be an embalmer's apprentice. Our learning will be further enhanced by a visit to Manchester Museum to visit their Egyptology collection. Our final topic in Summer 2 'Allotment' will develop our knowledge of plants, agriculture and where our food comes from. We will learn about plant reproduction, cooking and land use around the world. We will be growing our own plants to sell in pots at the Summer Fair and will also be visiting local farms.
Take a look at the slideshow below to see some of our fantastic learning this year
What are we learning this half term?
Our previous topics this year...
Meet the staff...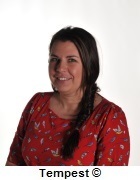 Miss McDaid (class teacher)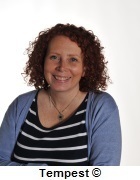 Mrs Davies (teaching assistant)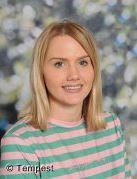 Miss R Crowther (support assistant)
Ferney Lee Road, Todmorden,
Lancs, OL14 5NR
01706 254848
admin@ferneylee.calderdale.sch.uk