Welcome to Reception Class
Please keep checking your child's Seesaw account for the most recent updates about your child's learning and what we are up to in school.
Throughout the year, the children in reception reflect on their learning through our class learning journal.
This half term, however, we have decided to share our learning here, on the school website. We hope you enjoy looking at the learning about 'growing' the children have decided to share so far this half term.
Watch this space! More to come!
We enjoyed Jack and the beanstalk this half term, learning repetitive refrains from the story through different versions and songs, and re-writing the story by adding our own characters.
We have been using some inspirational books to inspire our maths learning. Counting, sorting, ordering number in different ways, and learning how to use five and then tens frames to visualise different amounts.
We have also been learning about the cold weather, and climates where there is snow and ice much of the time, including the people and animals that live there, and what they need to survive.
We wondered how the lives of people living in the Antarctic and Arctic were similar to, or different from our own.
Now that we know each other well, and feel comfortable sharing personal experiences, we have read fiction and non-fiction books around the theme of 'families' from which we have been inspired to talk about and describe our own families and hear about the families of others.
We were inspired by the celebration of Diwali, and the traditional story of 'Rama and Sita', to create our own shadow puppets and our own stories based 0n 'light'. We also noticed how our own family celebrations have similarities, and this led to a half term of 'show and tells' about family traditions and celebrations. We hope to share our learning in a parent assembly next term.
We have used a range of high quality texts, illustrated by Jon Klassen, and written by Mac Barnett, for both our literacy and our maths learning this half term. We have met 'Square' and 'Triangle' and learnt all about the properties of those shapes, and widened our vocabulary and story language, by going on a journey with Sam and Dave, as well as 'that' bear who lost his hat.
Autumn two, we have thoroughly enjoyed 'Drawing Club' each week where we have spoken to our learning buddies about our ideas, then drawn our imagined scenarios, all based on one of our key texts. We also found some fairy dust in class, and wrote secret notes and letters to the fairies and invitations to a fairy tea party. They accepted our invite (though they had to come at night because they must make sure they are not seen by human eyes!), leaving fairy dust all around the classroom and fairy tea for us to taste. We've also had a day sledging in the snow, visits to forest school, and are becoming incredible readers and writers as we learn more phonics sounds with Fred the frogs help!
In Autumn one, our children embraced the opportunities in continuous provision with curiosity, energy and enthusiasm, particularly our wood work area and baking table.
Reception Yearly Overview
Our learning in early years is led by the children's interests and questions, influenced by a range of high quality texts and poems, seasonal enhancements and experiences to inspire the children's thinking and interests and to broaden their learning journey. We can never predict where the childrens fascinations may take us, but we do plan a sequence of learning for the texts, enhancements and inspirations to excite and engage them along this journey through the recpetion year.
Autumn 1: We will begin the school year by settling in, getting to know our class community and form positive relationships with each other. Our high quality texts will focus on our emotions and building emotional resilience; understanding how sounds, words, fonts and print is used in books to enable us to read; and books about our communities and families will be the starting point to understand ourselves and our place in the world, and to build our own class community. Our seasonal enhancement will use 'sunflowers' as a starting point as we look at how dead sunflower heads contain the seeds for more flowers in the year ahead. We will look at the work of famous artists, such as Van Gogh, to inspire our own creativity, as well as learn our school routines and expectations, and show just how wonderful each of us can be!
Autumn 2: moving into autumn and toward winter we will start to focus on the changing seasons, and ask questions based on the changes we see happening in the natural world. We will explore these changes through many areas of the curriculum such as focusing on the changes in weather day by day, learn relevant poems, and increase our vocabulary related to seasons and the weather.
We will wonder why hedgehogs hibernate to understand more about hibernation and ask why animals and humans migrate to different places around the world. We will relate this to our own families histories in relation to place. We will also look at Autumn food by having a go at pumpkin carving and making soups, we will plant some seeds and bulbs in preparation for spring, and go on some woodland walks in our forest school as well as local woods in Todmorden (parent volunteers welcome!).

Spring 1: As the season changes from winter to spring, we will continue asking questions and explore the similarities and differences that we can notice in the local environment. We will look at how plants, animals, and humans, change and grow over time. In maths we will have an exciting time comparing our own heights and shoe sizes! We will carefully observe patterns and colours in the natural world. We will read the story 'what the ladybird heard' and think about the sequence of stories, and rhyming words, and have a go at writing our own verison.
Spring 2: we will visit a local farm where the children can observe the different animals that live there and discover which crops are grown. We will find out about the different types of machine that help farmers to do their work and watch them moving and give the children time to notice the sights, sounds and smells of the farm.we will use this as a basis for play back in the classroom, and 'farm' our gardening area inlcuding looking at our seeds, bulbs and plants to see how they have changed and grown this half term.
Summer 1: This half term we will wonder about 'All the places we can go'. Zoom up to space, and beyond….., explore different places, landscapes, environments and people, all around the world, and think about where we would like to travel to and how we would get there. We will design and create our own vehicles, use and create maps and write about our imagined adventures in lands far and wide! We will also think about how we get around locally by going on local walks, and look at buses, trains, bikes and boats whilst making sure we know how to stay safe on roads and the pavement.
Summer 2: Our final half term in reception, and we will begin thinking about the transition to year one! We will look back on all our learning this year, reflecting on how our knowledge and understanding, as well as our friendships, have grown.
To bring our years learning to a close, we will think about how the season of summer differs from the other seasons of the year and round up the year that has past by reviewing our knowledge of 'sunflowers' that we began to explore at the beginning of the year. We will use sunny days to understand shadows, extend our water play and again use the wild garden and forest school to see, taste and smell all things summer!If we are lucky, we will able to watch as caterpillars turn to butterflies and release them before the school year finishes in July.
Any questions, ideas or eager to help us in class or on trips out? Please do speak to us! Thank you , Mrs Sturges
Reception Class information booklet
Meet the staff...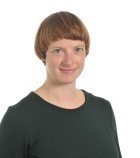 Mrs Sturges (Class Teacher and Early Years Lead)
Mrs Morrison (Support Assistant)
Ferney Lee Road, Todmorden,
Lancs, OL14 5NR
01706 254848
admin@ferneylee.calderdale.sch.uk