What are we learning about this half term in Reception?
Will you read me a story?
Our learning last half term:
Look at the maths learning we completed last term:
We have been counting to five, and to gain mastery, we have thought of the many different ways we can make five by counting and arranging objects in different ways. We are beginning to subitise (know how many there are without needing to count) up to five objects, and can find other numbers, inside five!
We have also been learning how to use the i-pad to record our knowledge
In English, the whole class worked together, and in learning partners, to write our own version of the Three Little Pigs.
It became quite a scary version of the story (I blame Halloween!!!), so if you are easily scared, find a teddy to cuddle when you read our story!
Have a look at our previous topics:
Meet the staff...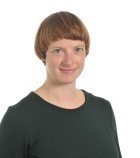 Mrs Sturges (class teacher)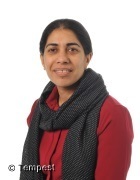 Mrs Nisah (teaching assistant)
Mrs Morrison (support assistant)
Ferney Lee Road, Todmorden,
Lancs, OL14 5NR
01706 254848
admin@ferneylee.calderdale.sch.uk