Welcome to Year 4!
Year 4 Overview
In Autumn 1 we will become mountain explorers in our topic 'Misty Mountain Sierra' where we will learn about human and physical features of mountain environments. This topic develops children's knowledge of mountain formation, settlement, climate zones and links with our Science unit, 'Animals and their Habitats'. Our class text in English is 'The Mountain of Adventure' by Enid Blyton and the children will be writing their own mountain adventure stories. The second half of Autumn sees us go back in time to the Viking era in our 'Traders and Raiders' topic where we will have a day at Tatton Park dressing up as Vikings ourselves, learning all about how they used to live. Children will develop their knowledge of Britain's early invaders and settlers, which includes Anglo-Saxon and Viking culture, chronology and key events. Our class text 'Beowulf' will link to this and children will write their own Viking boasts, diary entries and letters.
For our Spring 1 topic, we will be diving into the ocean in our 'Blue Abyss' topic. Children will learn about the human uses and physical features of the sea and will develop their knowledge of ocean layers, sea exploration, food chains, habitats and pollution. Our memorable experience in this half term will take us to The Blue Planet Aquarium where we will see, read and hear about all the fantastic creatures which live in the sea. Our class text, 'Flotsam' uses only pictures which we will explore and use as stimulus for our writing in English. For the second half of the Spring term, we have a new topic this year, 'Burps, Bottoms and Bile' where we will become scientists and learn all about our digestive system. Children will also learn about teeth, bodily functions, healthy eating and, of course, poo! We will enjoy a memorable experience to Eureka in Halifax where we will go to a 'Chew to Poo' workshop as well as exploring the museum, with a particular focus on the 'Me and My Body' section. In English, our class text 'Demon Dentist' will see us reading about the funny side of teeth and using humour in our own writing.
In Summer 1 we will showcase our artistic talents in various ways as part of our 'Playlist' topic. We will be learning about different musical genres and 'Sound' will be our Science unit. Children will develop their knowledge of composers, the different qualities of sound and will learn how to perform compositions. In keeping with this topic, our text in English will be 'Poems to Perform' and children will perform their own and others poems in a variety of different ways. We will end our year in Summer 2 with our 'Roadtrip to USA' topic where we will learn about the Native American culture, map reading, and the physical and human features of key locations in the United States. Linking to our class text in English, we will also carry out a worldwide 'Flat Stanley' project where we aim to get our Ferney Lee Flat Stanley to as many places in the world as we can!
Here is a look at some of the fantastic learning experiences in Year 4 so far this half term...
What are Year 4 learning about this half term?
Keep checking the school Twitter feed and our individual Learning Journeys on Seesaw for photos of us enjoying our learning!
Meet the staff...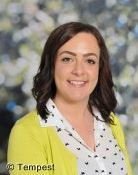 Miss Blanchard (lass teacher)
Miss Riglar (Teaching Assistant)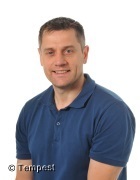 Mr P Helliwell (Support Assistant)
Ferney Lee Road, Todmorden,
Lancs, OL14 5NR
01706 254848
admin@ferneylee.calderdale.sch.uk