e-Safety
Check out this video from our Digital Leaders!
Digital Leaders

Developing children's awareness of how to stay safe online is of utmost importance at Ferney Lee. To spread the word and support our pupils we are enrolled in Childnet's Digital Leaders Program.
Digital Leaders receive training in e-safety issues. They then feedback to the rest of their class and can offer advice and support to their peers about how to use the internet safely.
Remember to stay SMART!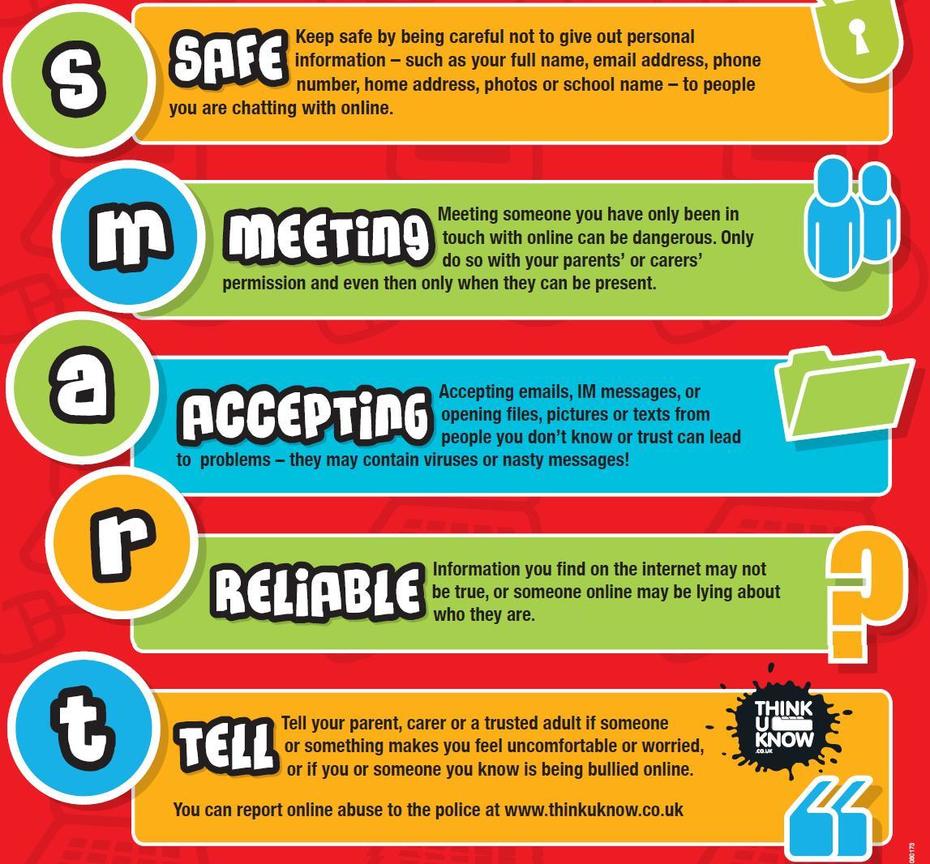 Are you worried about how someone is communicating with you online? Click the button below to report them and get support.

At Ferney Lee we want every child to reach their full potential. As such we give as much support as we can to any of our children who are feeling nervous, anxious or worried about anything during their time at school. Remember you can talk about any problem with any member of staff.
This also includes any worries our Year 6 children may feel, especially related to the SATs tests which take place every year in May. Although we just want you to try your very best and are here to talk to if you need us, more support can also be found in the link below:
http://www.openmindscalderdale.org.uk/exam-help-calderdale/
Open Minds has a section on "Exam help & Support" for any children who want additional support.
Ferney Lee Road, Todmorden,
Lancs, OL14 5NR
01706 254848
admin@ferneylee.calderdale.sch.uk