Year 6
What are Year 6 learning about this half term?
Our Previous Learning this year
Autumn 1
In Autumn Term 1 in Year 6 our geographical inquiry question was "How and why is the landscape of the UK changing over time?", we discovered some of the many ways in which the world around them has changed. From coastal erosion to political changes, there were many factors at work. Year 6 learned about the structure of the United Kingdom and how its shape and geography have changed over thousands of years. We also predicted the future and looked at what might change again in our lifetimes.
Our key text was 'Survivors' by David Long which tells 23 true stories of survival in the wildest situations. We used this as inspiration to create poems, narratives, inner monologues, a survival guide, and a formal letter. In Reading, we looked at a range of switched fairytales where although the stories might have seemed familiar there was something unusual about them. The class reading text this half term was 'Dreamsnatcher' which is the first in a very exciting trilogy by Abi Elphinstone.
Our maths this half term covered Place Value and four Functions (addition, subtraction, multiplication, and division), and we began to look at Fractions.
In French, the children focused on naming other countries and a variety of sports. Our artwork was based on 'Making our voices heard', the class looked at ways in which artists expressed themselves including the likes of Diego Rivera who used his culture as his main inspiration.
PE days in Year 6 are on Wednesday and Friday, Autumn 1 saw the children taking part in Tag Rugby and Netball.
In Science our focus area was Electricity. We created and fixed circuits looking at what happened when we varied the components involved and looked at sustainable energy. Computing was based on coding, using instructional software, and creating loops.
In PSHE we explored friendships: their importance, what being a good friend means, and how to keep friendships positive and healthy. RE we thought about what values are, which values are important to us, and then applied this thinking to a range of religions, finally looking at how this links to Sikhism and the commitment they show to their religion.
Meet the staff...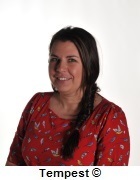 Miss McDaid (Class Teacher)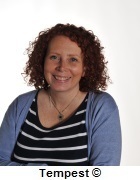 Mrs. Davies (Teaching Assistant)
Mrs A Morrison (Support Assistant)
Ferney Lee Road, Todmorden,
Lancs, OL14 5NR
01706 254848
admin@ferneylee.calderdale.sch.uk