Year 6
What are Year 6 learning about this half term?
Spring 1
This half term our key Geographical Enquiry question is: How does what happens in the Amazon Rainforest affect the world? We will be investigating the biomes and landscape of the Amazon, studying OS maps, and using 8 compass points to navigate routes through the Rainforest. We will also be learning about deforestation and its devastating impact on the environment as well as finding out about Fairtrade produce and how this helps the people of South America. Our English work will be based around the text 'The Explorer' by Katherine Rundell, a gripping Adventure story about children stranded in the depths of the rainforest. In our Reading lessons, our focus text will be "World Burn Down" by Steve Cole.
Charcoal drawings will be our starting point in Art and Design this half term, where we will progress to set design and creating visual scenes from our class text. In Design and Technology, the children will design and make shelters that would be of use to the children in the book "The Explorer".
In Science Year 6 will learn about Living Things and their Habitats, these lessons will focus on classification, the keys involved, and the reasons for classifying living things.
Our Computing lessons will see us making our own Computer Animations. We will plan, script, and create a 3D animation to explain a concept or tell a story. Choosing and creating different types of animations to best explain our learning.
As part of our Adventurous curriculum, this term Year 6 will be taking part in Forest School sessions. The weather is due to be cold so wrap up warm...
Our Previous Learning this year
This half term in Year 6 our key Geographical Enquiry is: How and why has the UK changed over time? We will be investigating the physical and human Geography that has changed in the United Kingdom, the reasons behind this, and making predictions about the changes which may occur in the future. Our English work will focus on 3 main texts - "The Island"- Armin Greder, "The Big Book of the UK" - Imogen Russell Williams, and "The British" - Benjamin Zephaniah.
We will be using our drawing skills to create tourism posters advertising the unique features of the UK and in DT we will research and design the perfect cup of tea. This half terms science will see us focus on Electricity and creating and drawing our own circuits.
We will use the Beetle Blocks software in ICT to create our own 3D written images designing, writing algorithms, inputting codes, and debugging our final products.
Year 6 will also be working out in the school polytunnels this half term harvesting last year's crops they helped to plant and preparing the land for future crops.
This half term our Historical Enquiry question will be: How was John Fielden significant during the Industrial Revolution. This topic will focus on our local history as all children will have seen the John Fielden statue, we will be finding out who he is and what he did to try and help the lives of those most in need. The children will also learn what life was like for the poorest people at this time, they will visit Thackray Medical Museum to enhance their understanding.
In Science, our focus will be the work of the famous Victorian naturalist Charles Darwin as we investigate evolution and inheritance.
Our English work will be based around 3 texts, these will be "Wild Boy", "Darwin's Dragons" and "Bah Humbug".
In Design and Technology, the children will use their class text 'Bah Humbug' as inspiration when designing puppets-glove, rod, and marionette- all based on characters from this tale.
LS Lowry will be our Art and Design focus artist, we will be learning about one-point and two-point perspective drawing and creating our own industrial scenes.
In Computing the class will test, design and make their own level games using Scratch software.
Meet the staff...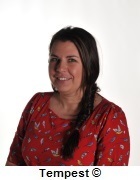 Miss McDaid (Class Teacher)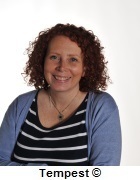 Mrs. Davies (Teaching Assistant)
Mrs Pitt (Support Assistant)
Ferney Lee Road, Todmorden,
Lancs, OL14 5NR
01706 254848
admin@ferneylee.calderdale.sch.uk