Welcome to Year 2!
Here is our transition video to welcome our new Year 2 class in September...
Here is our our Welcome Booklet explaining what Year 2 will be like in September...
Year 2 Overview
In the Autumn term, year 2 will be coming face-to-face with a real-life pirate! We will be dedicating a whole day to pirate-related activities, where we will learn how to speak like a pirate; watch a pirate performance and create our very own pirate puppets! This day will help to deepen our understanding of our pirate topic which is called 'Land Ahoy'! In English, we will be linking our pirate topic by reading the text 'Treasure Island', where we will follow young Jim Hawkins on his adventures. We will be writing sea shanties, diaries and imaginative descriptions! In Maths, we will begin with our place value unit and we will be using our new Power Maths scheme to represent 2-digit numbers in different ways. Continuing with the pirate theme, we will also be finding coordinates on a treasure map to help us find the pirate booty!
During the Spring term, we will delve into the wriggly world of mini-beasts and head to the Tropical Centre in Leeds to explore them! We will read the Secret Garden and a combination of other picture books in English, and take a lot of our learning outside into our wild garden! In Maths, we will be focusing on fractions and measure, which will help us when we recreate our own secret garden!
In the Summer term, we will become 'beachcombers' and we'll be heading to the seaside to hunt for shells and creatures! We will be thinking a lot about our environment and the devastating affects of plastic in the sea! This information will help us to write a non-chronological report and other types of information texts. We will also be creating our own mini-enterprise during this term, where we will get the opportunity to create our own beach-themed photo frames out of clay and sell them during our summer fair! In Maths, we will be learning about shapes and their properties, as well as data handling where we will be creating our own surveys and pictographs.
This half term we are learning about...
Our previous topic was...
Meet the staff...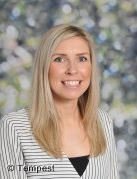 Miss V Gray (class teacher)
Mrs Adams (teaching assistant)
Mr Graham (support assistant)
Ferney Lee Road, Todmorden,
Lancs, OL14 5NR
01706 254848
admin@ferneylee.calderdale.sch.uk